Simpalm Scholarships for Undergraduate Students 2020/21: Undergraduate students enrolled in an accredited university are encouraged to apply for the 2020/21 Simpalm Scholarship award to be taken at any government accredited university. The scholarship is to help technological-minded students move forward with their studies.
Simpalm strives to bring the very best technology, strategic business thinking and attentive customer services to the society and it is the hope of Simpalm to help support successful candidates in their academic pursuits.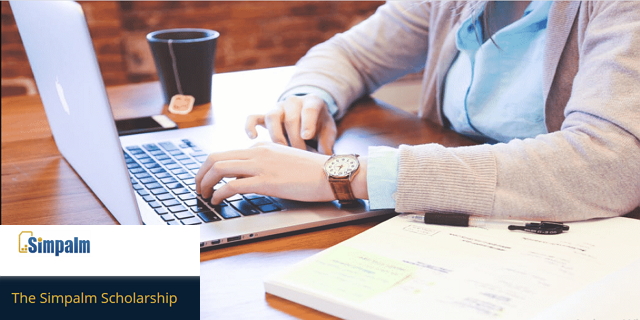 Scholarship Sponsor(s): Simpalm Group
Scholarship to be taken at: USA
Scholarship level: Undergraduate
Scholarship Slots: Several
Scholarship Worth: $3,000
Subject Eligibility: All disciplines
Country/Candidate Eligibility: The scholarship is for international students.
Scholarship Eligibility and Selection Criteria: To be considered for the Simpalm Scholarships for Undergraduate Students 2020/21, applicants are to meet the following criteria:
Applicants must be a high school senior that has been accepted to study in an accredited university. A current undergraduate student enrolled in an accredited university can apply as well.
Applicants must be technologically minded requiring support to advance their educational careers.
Applicants must demonstrate strong academic and leadership abilities.
Students must show proof of current enrolment to an accredited US college, university or vocational/trade school within 21 calendar days by submitting either a copy of the tuition bill or a letter of proof from the school.
Successful applicants must be good ambassadors of Simpalm.
---
Application Procedures for the Simpalm Scholarships for Undergraduate Students 2020/21
How-to-Apply
Applicants are to write a 1000-5000 word essay about their education and mobile technology. They should be able to show how their education has benefitted from mobile technology and how they will continue to use mobile technology to move forward their education.
In addition to the essay, applicants are to record a 5-15 minute video elaborating on the key points addressed in their essay.
Applicants are to submit the Simpalm Scholarship form to include their full name, address, email address and phone number. Applicants are to attach evidence of their current academic status that he/she is enrolled at a college.
Application Deadline: 31st October, 2020
Visit the Official Website for more Details